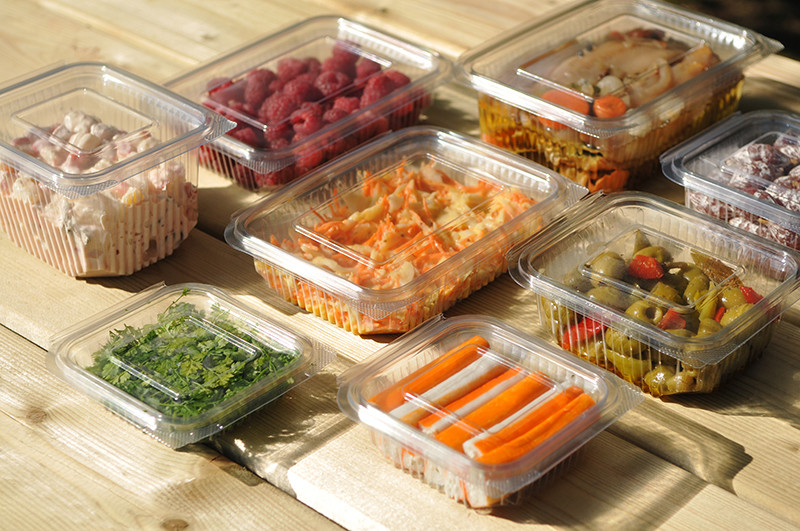 Plastic container adapted to the needs of catering and event professional.
Aluplast offers a wide range of plastic boxes for preparing, storing and presenting catering products in bakeries, butchers, restaurants and snacking - fast food restaurants.
Discover our range:
The Fresh Box plastic container: with a hinge-fastening lid, these containers offer excellent conservation of food products;
The Salad Box plastic container: ideal for appetising presentation of salads in a specially adapted and easy-to-use container;
Presto Box and Tulip Box plastic containers: two elegant salad boxes with separate lids;
The salad bowl: a large format salad bowl that will appeal to your most gourmet customers;
The microwaveable Thermo Box plastic container: ideal for transporting and storing food products. Designed to resist extreme temperatures;
The Gastro Box plastic container: this plastic container closes with a plastic film and ensures optimum storage of its contents;
The all-temperatures Micro Box plastic containers: this plastic container is resistant to both hot and cold temperatures. Microwaveable and ideal for takeaway food;
The Menu Box plastic container: with or without compartments, this delicatessen box can be used to offer an entire meal in a single container;
The Carty Box plastic container: a practical and ultra-resistant plastic box with lid. A takeaway classic;
The Cristal Box plastic container: a transparent box with lid. Ideal for packaging fresh produce.
Need help finding the right container for you?
Contact our team
on +33 (0)1 34 94 25 45.